TO THE MOON AND BACK -




AN ENGAGEMENT AND EXPLORATION STORY
PHARMACYCLICS – IMBRUVICA AT ASCO
Face-to-face marketing creates the opportunity to immerse your audience in a brand experience. Digital content and graphic design can be combined to create a holistic experience inviting the audience to be part of the story.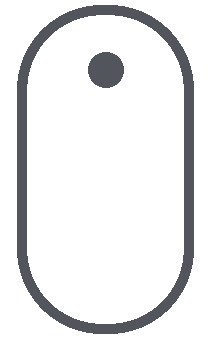 This is precisely what Pharmacyclics did with the IMBRUVICA campaign. With the help of Derse's experience designers they brought the moon to life and invited attendees to explore along with them while showcasing IMBRUVICA's capabilities in the world of oncology.
IMBRUVICA is one of the first BTK inhibitors indicated for a variety of cancers, and the IMBRUVICA campaign needed to reinforce its pioneering status in oncology. Derse was challenged to create an experience that celebrated the innovative approach to oncology and brought the campaign to life at the American Society of Clinical Oncology (ASCO) show.
Derse went to the moon and back for inspiration, creating the "Experience IMBRUVICA" activation which brought the spirit of exploration and discovery behind IMBRUVICA to life, inviting attendees to share in these discoveries.
Projection mapping allowed Derse to bring the moon to life, immersing attendees in the campaign. The activity challenged attendees – mostly made up of oncologists – to "drive" a moon rover across the lunar surface in search of critical educational information about IMBRUVICA. By allowing attendees to explore the projected surface they became active participants in the spirit of discovery that drives the IMBRUVICA campaign.
Derse's projection mapping was used to:
Project the participants' rovers onto the moon surface, creating a dimensional effect only possible through this technology.
Augment the sculpted terrain features of the moonscape, creating obstacles and other challenges for participants to maneuver around.
Over one-third of attendees participated in the engagement and found themselves positioned as fellow explorers alongside Pharmacyclics' scientists, ready to uncover new and innovative approaches to cancer care.