SUB-ZERO AND WOLF EXHIBIT / ENVIRONMENT
Sub-zero and Wolf are industry leaders in designing and building the world's premier cooking and preservation appliances.
Challenge
At the Kitchen & Bath Industry Show and Conference (KBIS), Sub-Zero and Wolf wanted to:
Remain the premium brand environment which the entire industry aspires to
Attract 73% of its target audience - designers, architects, and builders
Be a "destination" for show attendees
Solution
The Seed Idea, "Inspiration," showcased Sub-Zero and Wolf appliances in an engaging, immersive exhibit.
Derse's approach was to:
Create imaginative "Inspiration" environments with the intention of showing poetic and metaphorical expressions of the brand – not just a sharp kitchen design
Present product as theater, music, and art, using "Passion" and / or "Freshness" as stimulants
Introduce measurement to show Sub-Zero and Wolf how a measurement program can produce tangible return on objectives
The final environment contained three primary zones: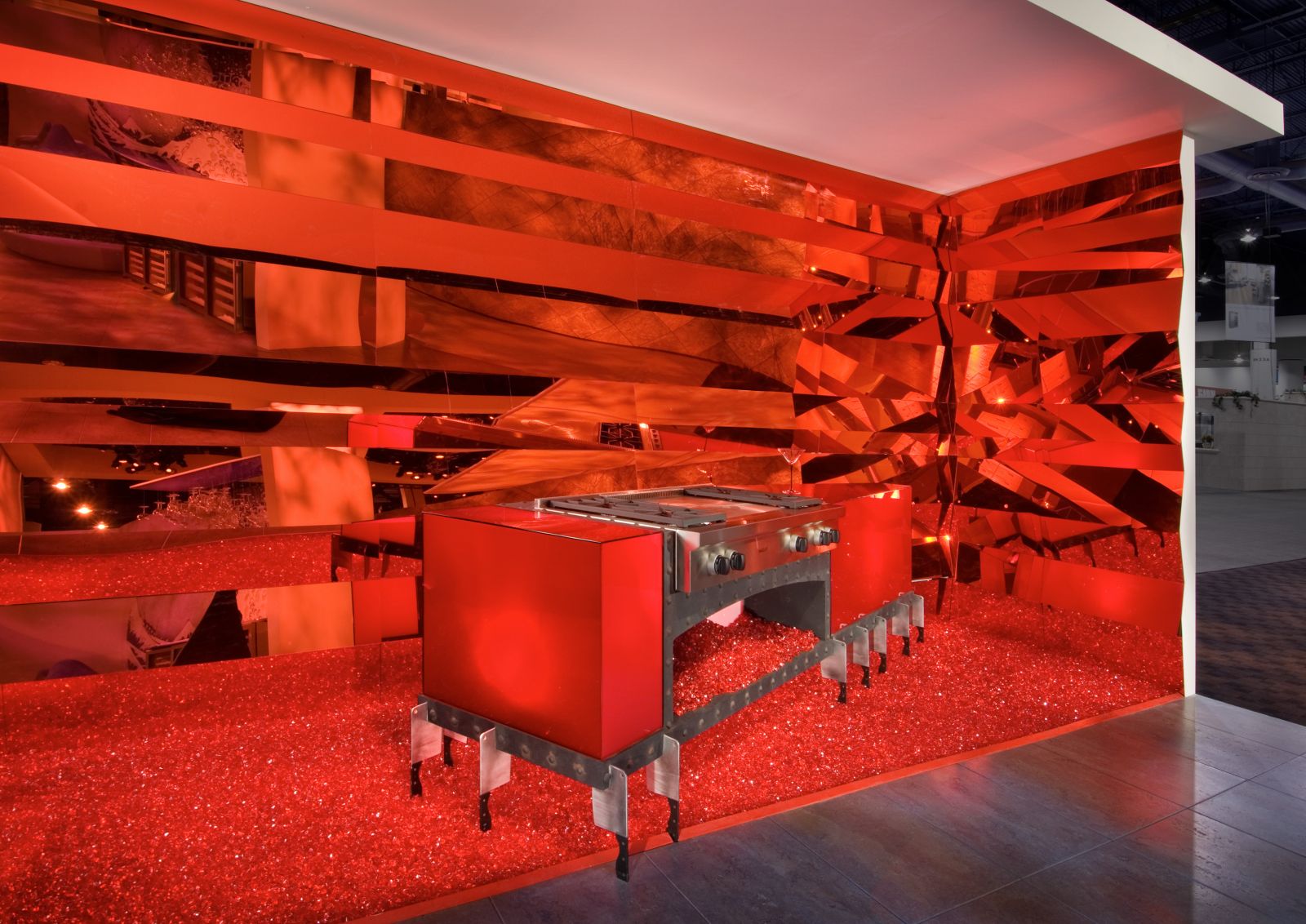 Designer inspiration areas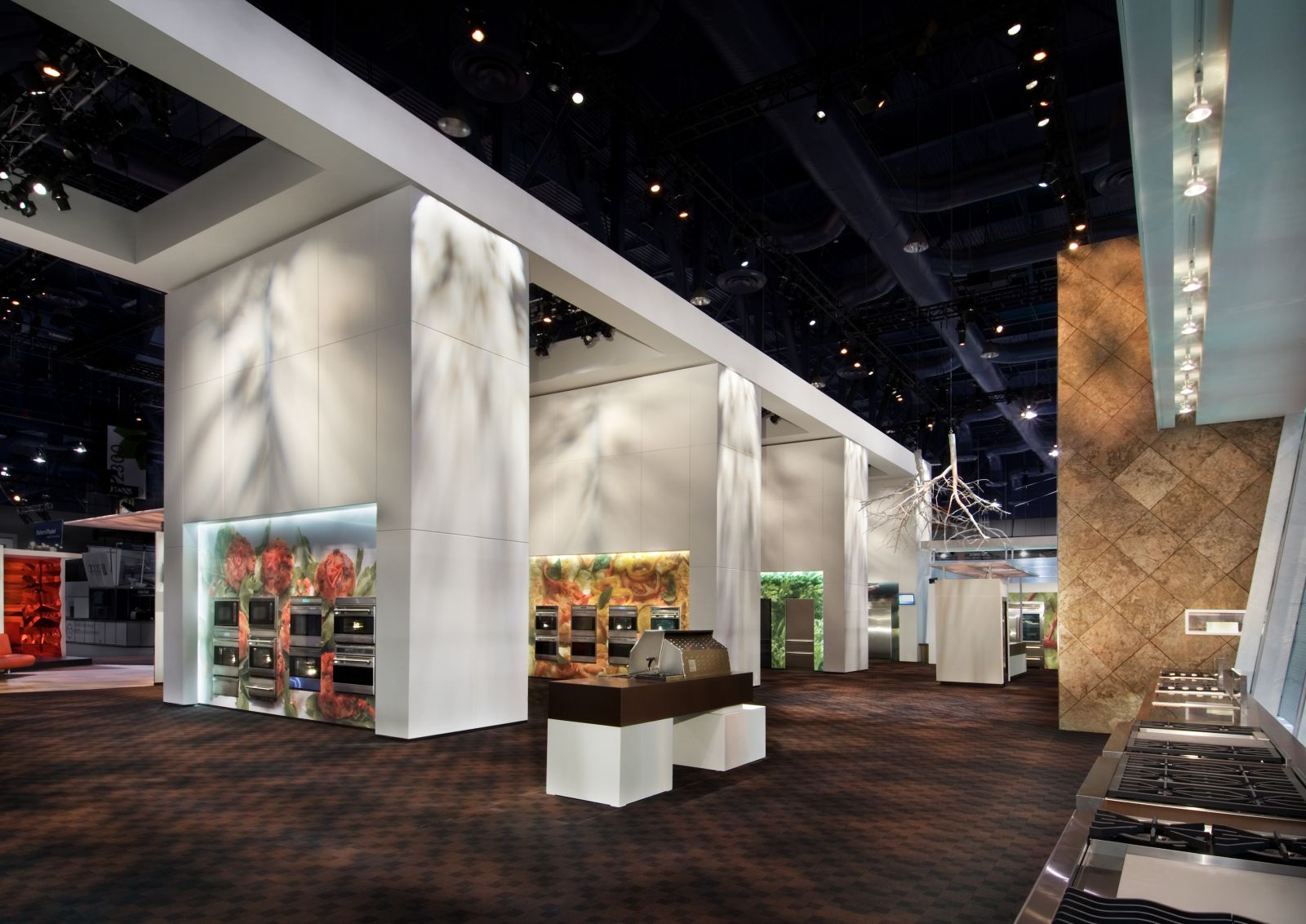 Complete product line-ups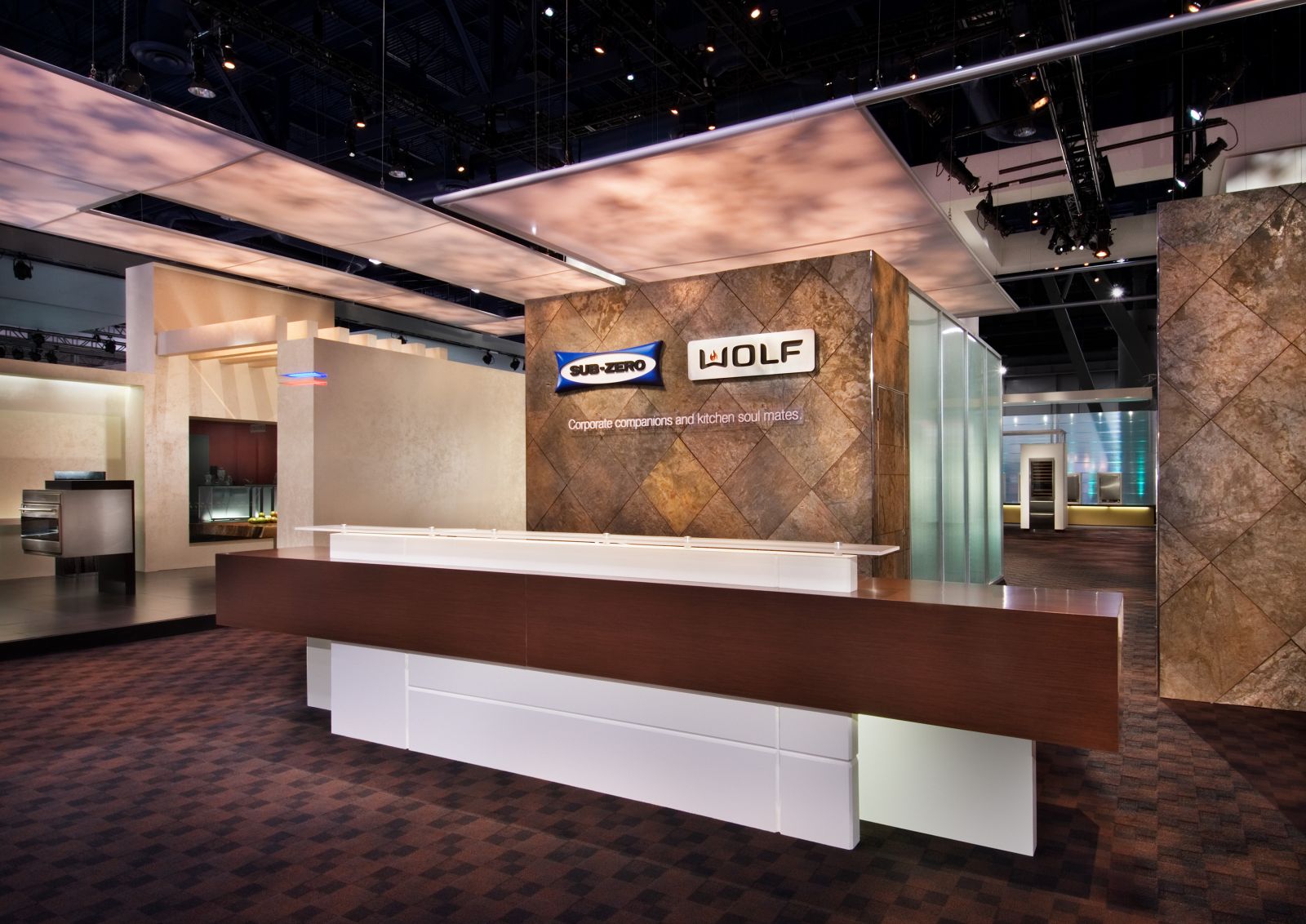 Reception / conference area
To highlight the premium brand attributes and to enable booth staffers and designers to have conversations about why Sub-Zero and Wolf products are premium, Derse separated the products from the inspiration areas and integrated them into counters and walls as appropriate. To further support the company's new brand initiative of "Freshness," super-sized images of fresh food accented the product line-ups.
To provide inspiration to the target audience, Derse and Sub-Zero worked with renowned kitchen designer Mick De Giulio and interior designer Jamie Drake to develop the two very different Inspiration areas. In these environments, the designers created spaces into which they applied Sub-Zero and Wolf products as ornamentation; placing the emphasis on the inspiration of the product within the environment.
Results
Derse's environmental design, experiential activities, and measurement program met Sub-Zero and Wolf's objectives and produced outstanding show results:
101% of the target audience visited the exhibit and received Sub-Zero / Wolf messaging
More than 2,800 qualified leads were gathered at KBIS, with more than 40% coming from their primary and secondary audiences